Making Space
2014
A measure of the immeasurable,
a pattern in the randomness.

Making Space was a group project curated by Laura Thompson (LT) at Foolscap Studio in Melbourne.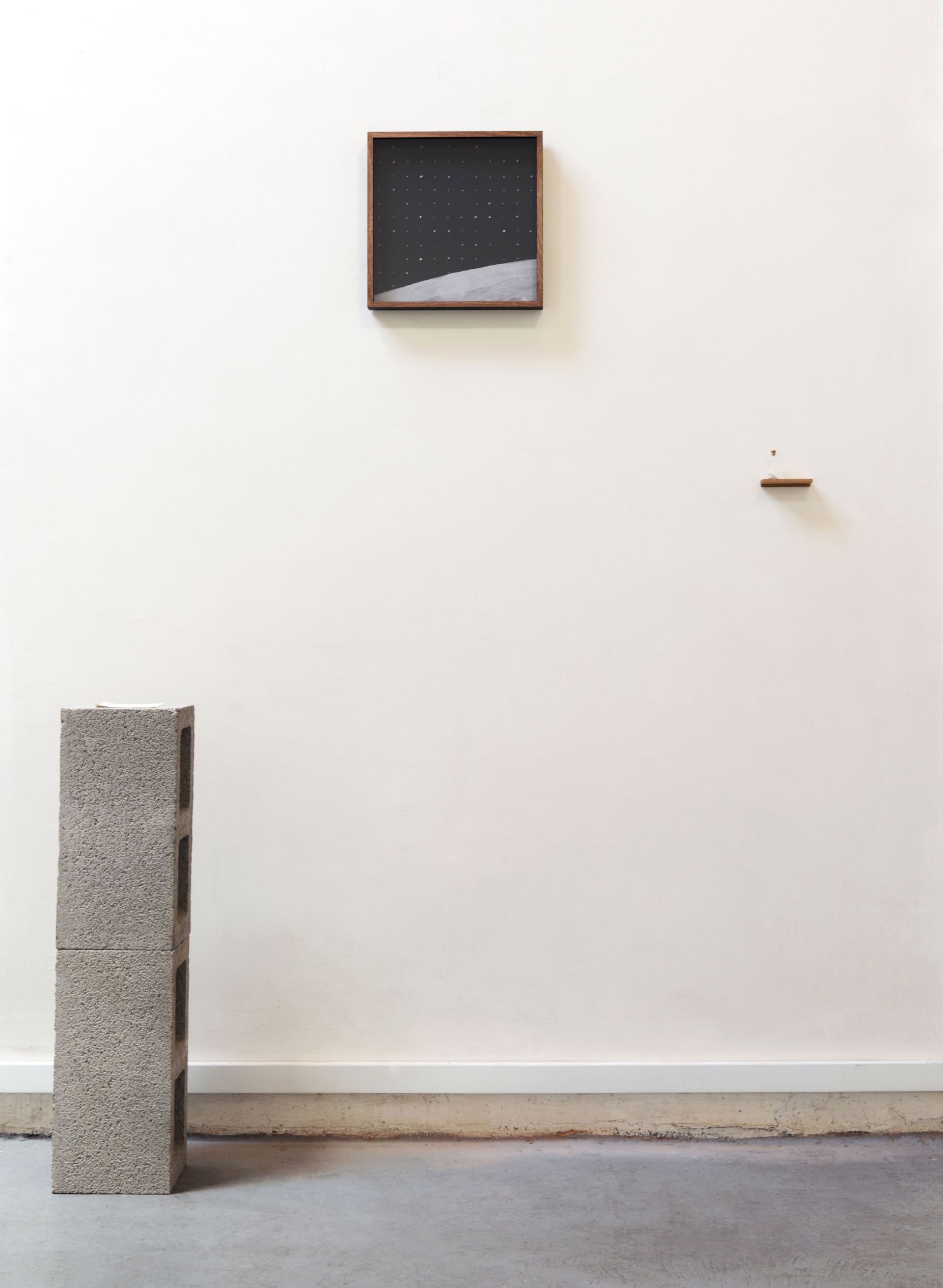 Place Holding
NASA photograph of the moon's surface, salt.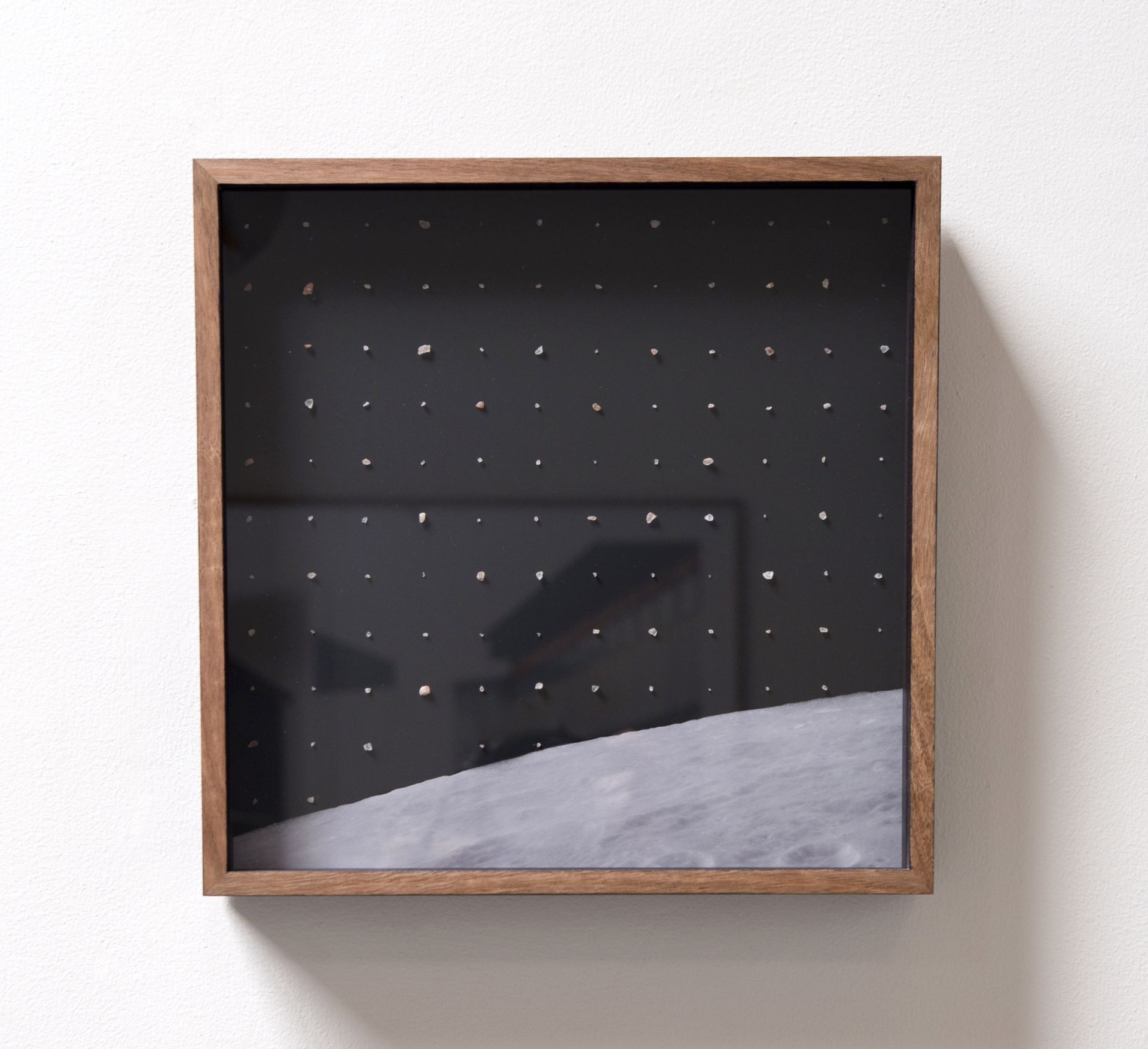 Collected Ends (A Brief History of Time)
All full stops from a copy of Stephen Hawking's book 'A Brief History of Time' cut out and collected in a small bottle.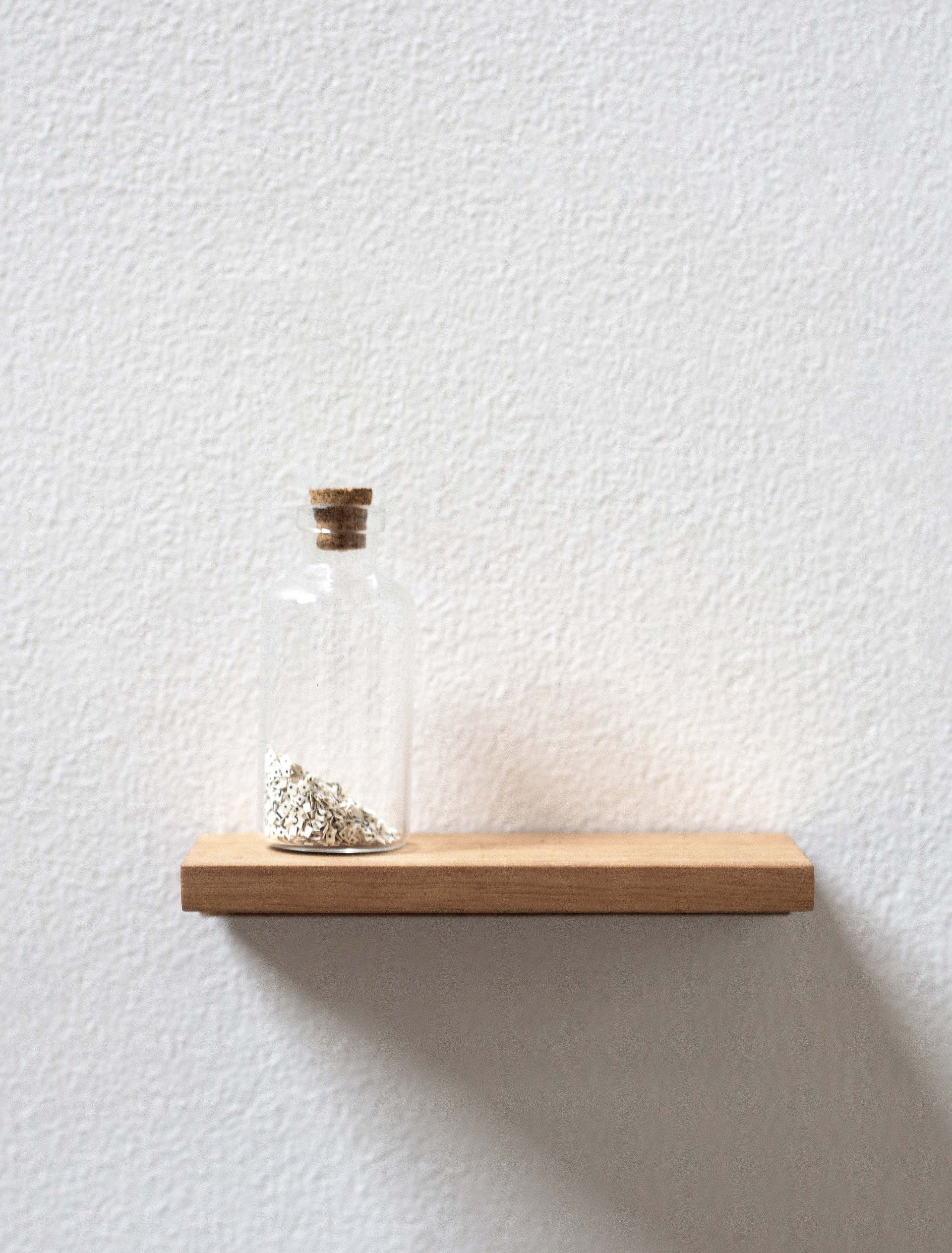 Shorten the Distance
Coffee stained paper on concrete blocks
(the page taken from a copy of Italo Calvino's book Cosmicomics).